I love Argentina. There is life here that is like no other place, and it has brought me lessons I needed to learn, and helped me reflect on exactly WHAT kind of impact I want to make in the world, and what that looks like. The program that I am working with,  Voluntario Global,  has shown me that in order to become an active, positive contributing member in a community, all I have to do, is to do it.
One of my favorite things about this trip is the flexibility and support I have working with Voluntario Global. When I did not like my hostile, they moved me. I had started as a volunteer in a classroom, and when that didn't work out as planned, I was able to move to the communications team. They are totally flexible and give my partner, Lennart, and I so much creative freedom, and it allows us to generate new ideas for interviews and videos.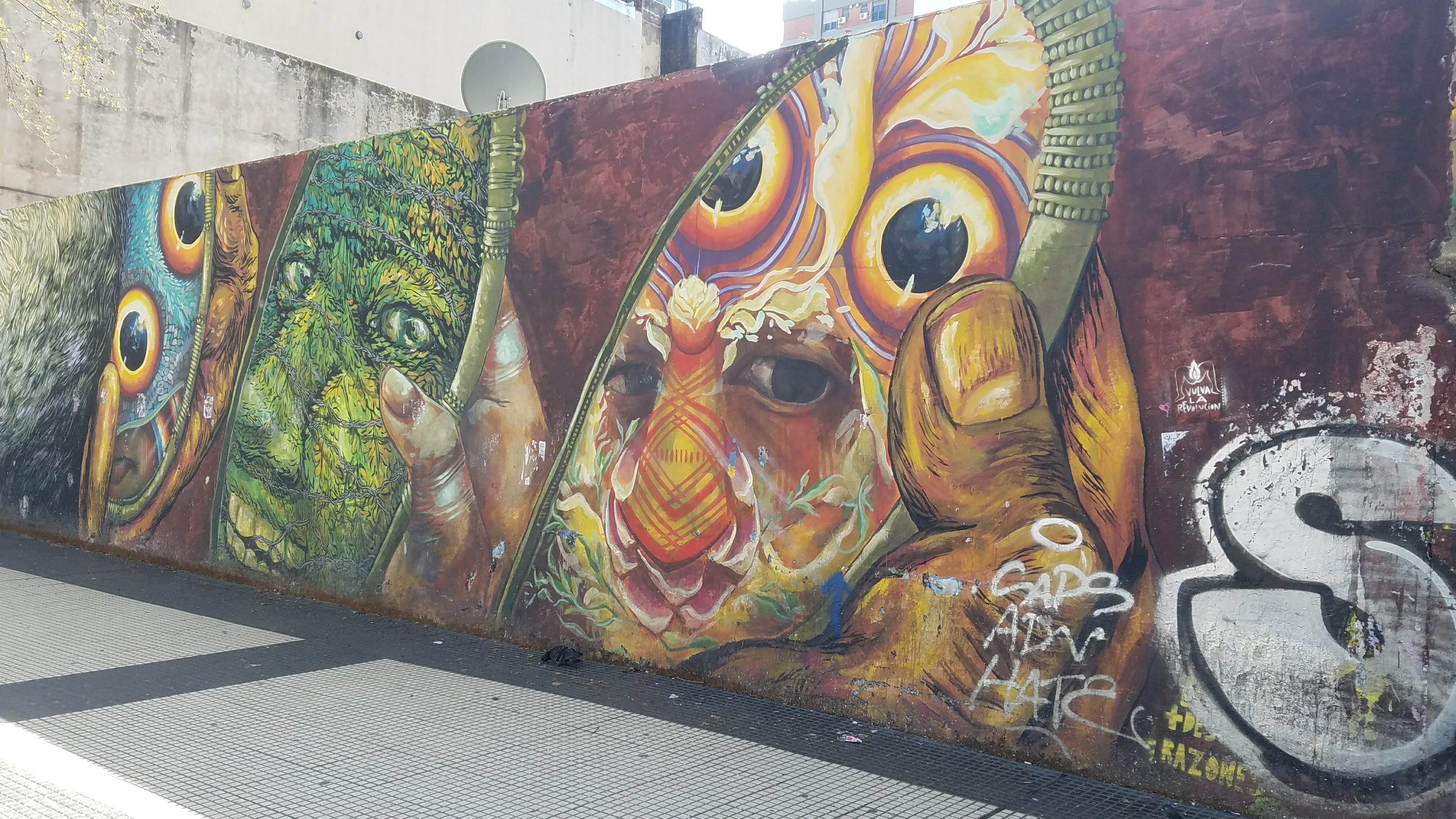 Buenos Aires is full of rainbows. Truly – there is color all over the city. Not only are all the museums free, but they also have free or low-charge guided tours all around la ciudad (that is city en Espanol). There is also art everywhere – flamenco dancers just put some cardboard down and dance in the park, singers and musicians on streets and trains, and there is artwork on at least one building on every block. This is not graffiti, although there are spray painted phrases like "Donde esta Santiago Maldonado?" in places, a lot of buildings have large, colorful murals that depict an animal, eyes, pictures, or collage of some sort. You look and you feel so many emotions when you see this art. It really just makes you happy to be in a city when you see that color and creativity everywhere.
I would like to share with you a few things I am learning while staying in Argentina.
Immersion in a language and culture is the best way to learn a new language.
People speak not only verbally, but also with their faces, and with kindness. I knew this before – being a teacher of nonverbal students, you get accustomed to seeing the cues. But being in a different city, with little to no Spanish language acquisition, it was really nice to have so many people help you.
I think it might just be cities that make me on sensory overload. How can people take all the noises? In Buenos Aires, what really got me were the blinking/flashing LED lights on the pharmacies. They were blinding and the strobe literally made me nauseous.
Cigarette smoke also makes me nauseous. Coming from places like New Zealand and Australia, where there were little to no public places for people to smoke, to Argentina, where everyone smokes anywhere except for indoors, really hurts my lungs.
Public transportation is awesome.
I love empanadas.
There are many smells of an area.
Garbage is gross, everywhere. I think working with Sustainable Coastlines has given me a superpower – to see where the trash is, anywhere I go. Even before working with them, I would pick up trash and put it in a garbage bin, but now I have super eyes for it.
Places with more trees and less people make me feel more comfortable/at home.
I love alfajores, and anything with dulce de leche.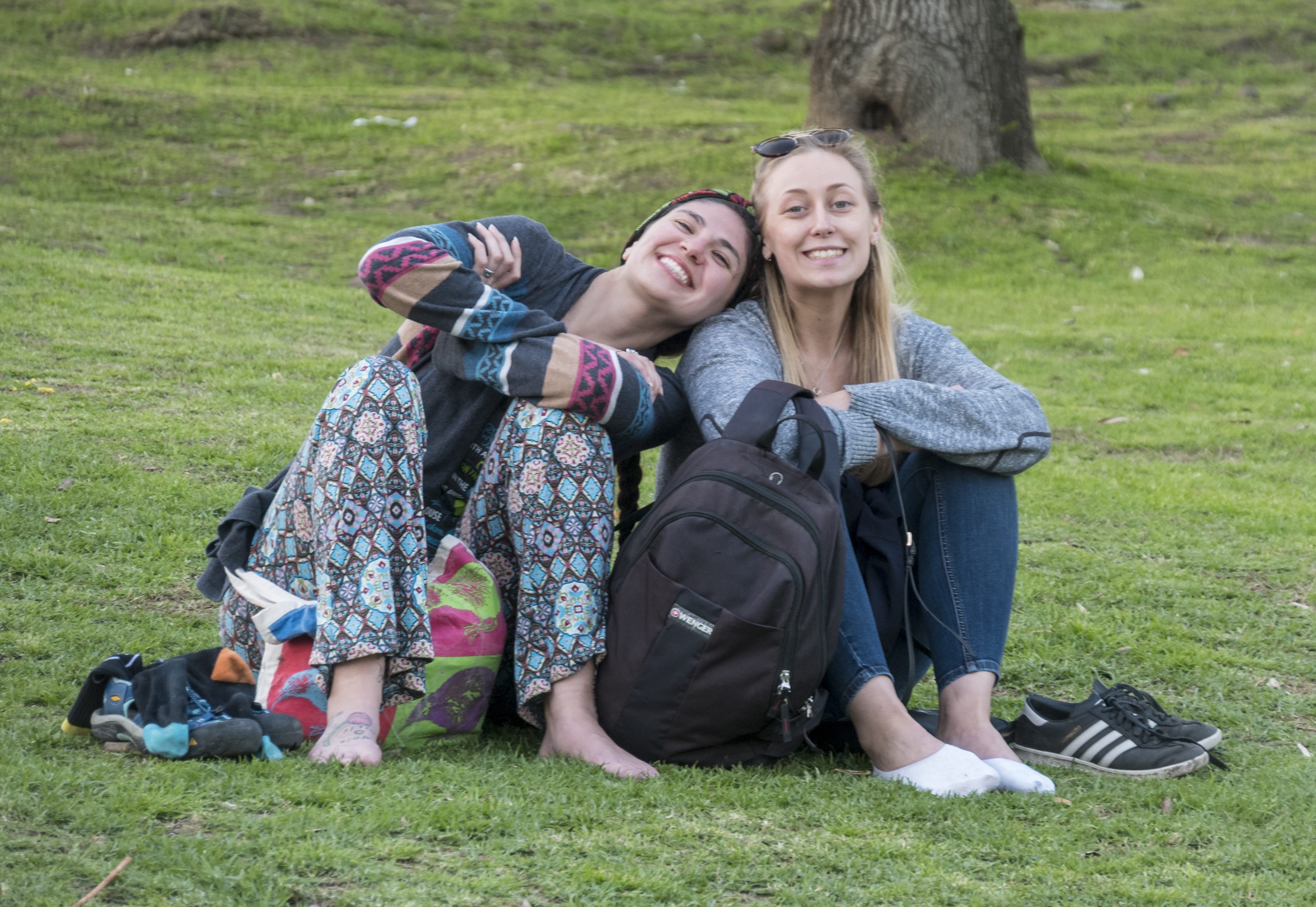 In my previous post, I discussed that in my first week in Argentina, I had my phone stolen. That quickly led to my grandeur plans of traveling around the world to change. Although I cannot answer all of the "What does this mean? What is going to happen?" questions that I might like to, it also excited me because I do not have an answer. All I know is that I am coming home for a period of time, I do not know for how long, to do and learn things I didn't know how to do before, and apply all of these experiences to benefit America, my community.
But this experience in Argentina could have easily been misconstrued to a negative one, if I had a different mindset. And this is exactly what I want to talk about in this post, because so many children and young adults go through this and can't pick themselves up after something changes. So how can we teach children, anyone, to think differently? To model it ourselves.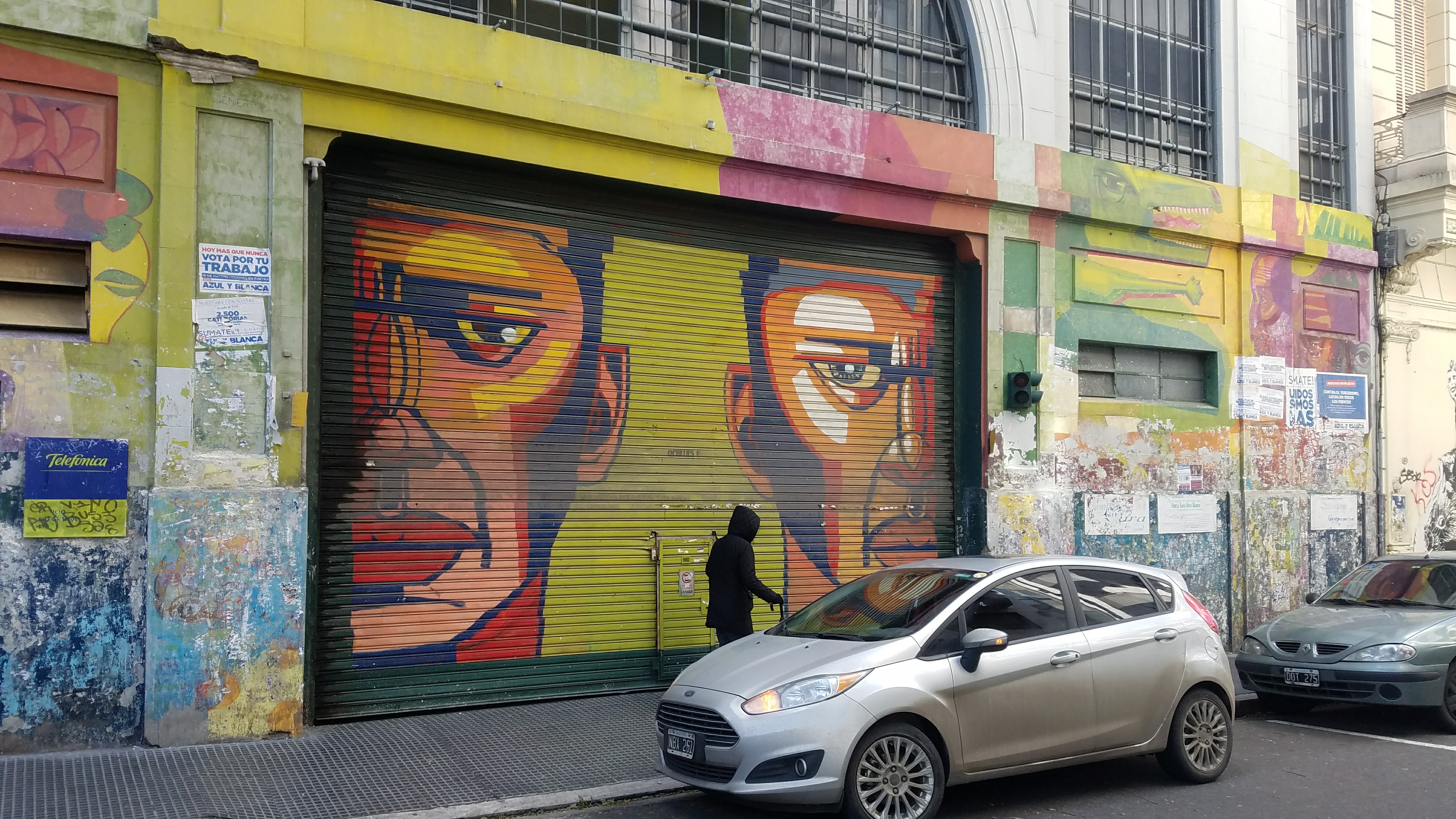 There have been many studies that show that the amount of grit, not talent or intelligence, an individual has will measure their future success.
We all go through our own obstacles and react and think differently from one another, and it is through communication of these experiences that we can learn from one another.
Below is a lesson on introducing grit into your/your students/children's lives. It is meant to be vague, because something like overcoming challenges is meant to be individualized. For some more information on curriculum built on persevering through challenges, check out Overcoming Obstacles Curriculum (FYI, the curriculum is geared to middle/high school students).
Lesson: What is grit?
Objective: You will discuss, practice, and model how you learn from challenges.
Vocabulary:
Grit – firmness of mind or spirit: unyielding courage in the face of hardship or danger.

I also want to add that grit (according to Merriam Webster) also describes the structure of a stone. A stone is something that can withstand a lot of change, can be used to support many structures, and is heavy and strong. Use this analogy to spark discussion about the meaning of 'grit' and see if you and your child/ren can find the connection/s between the definitions.

Challenge –A test of one's abilities or resources in a demanding but stimulating situation.
Essential Questions:
What is grit, and do you think you have grit?
Have you ever made a plan and then it didn't turn out the way you thought it would? What changed, and how did you feel about it?
When you are faced with a challenge, how do you usually respond to it? Is there anything you would like to change about your response?
Suggested books: The Story of Ferdinand by Munro Leaf, Horton Hears a Who and Oh, The Places You'll Go by Dr. Seuss, A Chair for my Mother by Vera B. Williams, Chrysanthemum by Kevin Henkes.
Materials:
SMARTboard
Writing journal
Writing utensils
Any other creative materials you think you might need for this project/lesson
Procedure:
Again, this procedure depends on you and your student's personal backgrounds/experiences. That is what makes a great lesson – putting yourself into it. Some great articles about teaching grit are from Edutopia,  The Scientific American, and  A Fine Parent and you can check out a Ted Talk by Angela Duckworth (her website is pretty phenomenal too) about the power of grit.
You might have a Plan A, maybe even a Plan B or C. But there are 26 letters in the alphabet – what do you do when you have to go with Plan Z?
Along with the above video and the discussions/stories you will share with your students, use this TedEd lesson about overcoming obstacles and the strength of having a dis/ability. You can personalize it using the TedEd platform too! If you have any ideas, suggestions, or questions, please feel free to drop me a comment and/or fill out this survey to help me make these lessons the best for everyone!