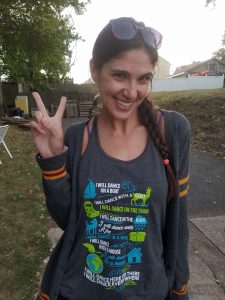 This journey has been a glorious one. You could say I have always been a teacher,  because I have always been energetic, and kind of out there. But this specific chapter in my life started when I attended Drew University with aspirations of doing fun math and making money and quickly realizing that Wall Street was somewhere I wanted to stay extremely far away from.
I then found this amazing teaching program through Montclair State University called the Newark-Montclair Urban Teacher Residency Program, and it was in student teaching a 3rd and 4th grade self contained autism classroom where I truly found my calling to be a special ed teacher. I taught kindergarten self contained autism at McKinley School in Newark for 3 years, and moved to New Jersey Regional Day School in September 2015.
I have loved every single day since I have made the decision to be a teacher in Newark. That is where I am currently based out of (Newark Public Schools and the North New Jersey area). I love traveling, I love teaching, I love learning, and I love caring about children and the environment.
The reason I decided to make a web site is to reach as many children, parents, and interested people as possible to join to cause for peace in the world. I hope this site inspires you to make a positive difference in the world.