As my adventures in New Zealand and Australia come to a close, it is important to reflect on what I have learned and how I have grown as an individual change-maker and educator. Both of these countries are so full of culture and life; it is difficult to put into words how much I felt at home and at peace while I was in both countries. I know that Oceania includes New Zealand, Australia, and other surrounding islands (see here for all of them) but the two that I went to increased my love for all things wild.
This vlog is dedicated to all of the eco-tours out there. Wherever you visit, I highly suggest finding one of these to do while on holiday. Not only do you get an amazing experience, but you will also receive some great education about the nature and wildlife around your tour. These are conservation projects that are masked as daily or weekend tourism trips – the price might be a bit higher than you might think, but the ticket is not only going to your entertainment, but also to preservation of a reservation or animal. I am willing to pay more for any experience that will ensure there is more nature in the world for future generations, and I hope you all are too.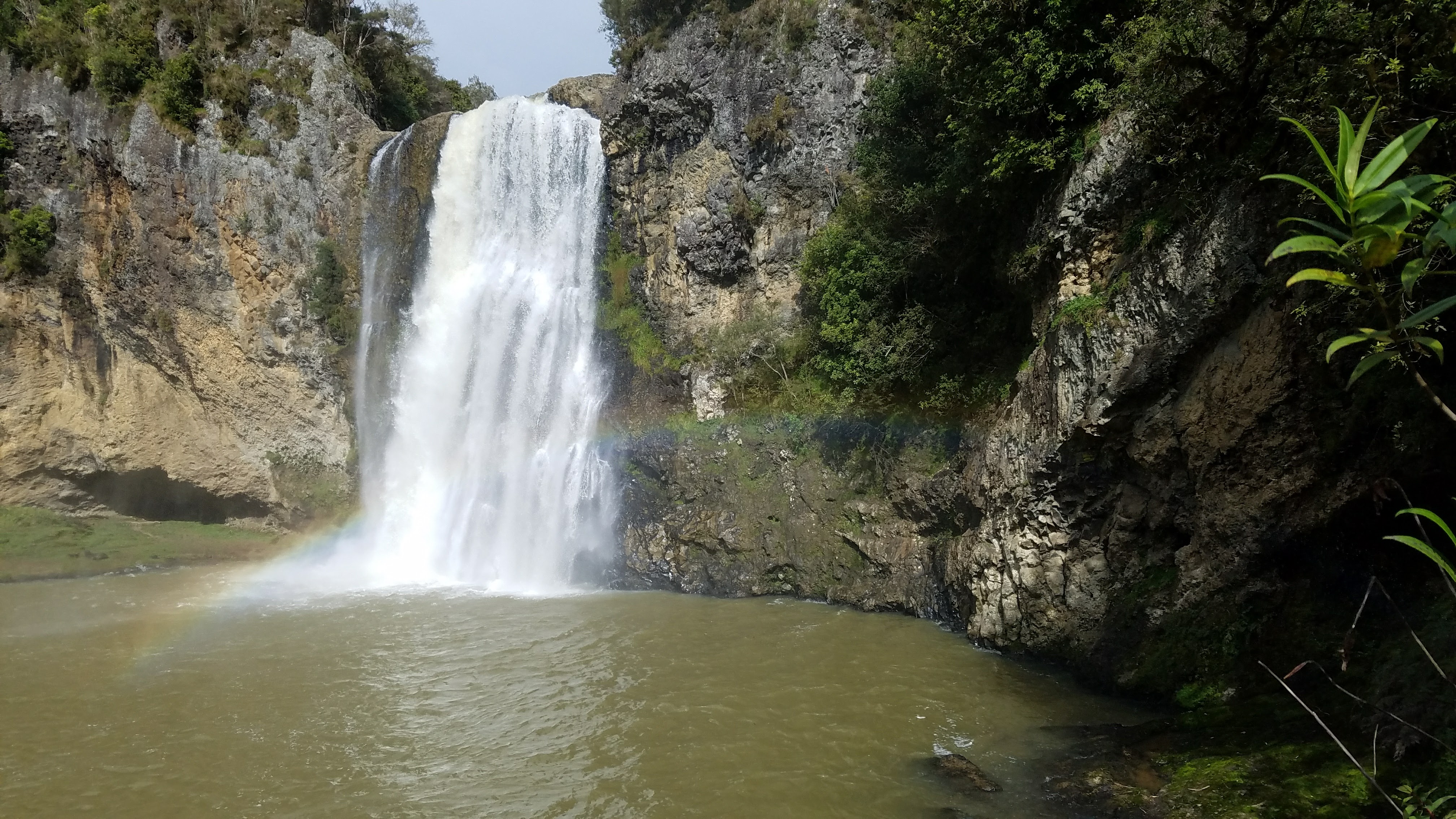 Along with working at Sustainable Coastlines, while I was in New Zealand, I was able to do an Eco-Zipline tour in Waiheke. I took a 40 minute ferry from Auckland, and immediately knew that I wanted to zipline this beautiful island. I booked my ticket, went on a small walking adventure, and then met the van to begin my ziplining tour. The driver told us about the history of the island, what to expect during out Eco-zip tour, and what the company is doing to preserve the environment surrounding the ziplining path.
The actual experience was unreal; seeing the trees and the island from that high, no one could ask for a better view. I also felt extremely safe – unlike some ziplining experiences, this tour had automatic breaks so you wouldn't have to worry about how fast or slow you were going down the line. The guides were amazing at ensuring that we could just enjoy the tour, stress free, with nothing but love for the trees (totally my kind of adventure). After we were done with our 3 ziplines, we took an educational walking trail back, where one of our guides told us about how this land used to be farm, and through seed saving, pest control, and replanting initiatives, it became this ecological reserve. He told us about the various trees and plants that grow there, some connection to Maori culture, and even history of the oldest tree in the forest. It was great to see little trees all along the path as well, knowing that they would be like the old trees in time.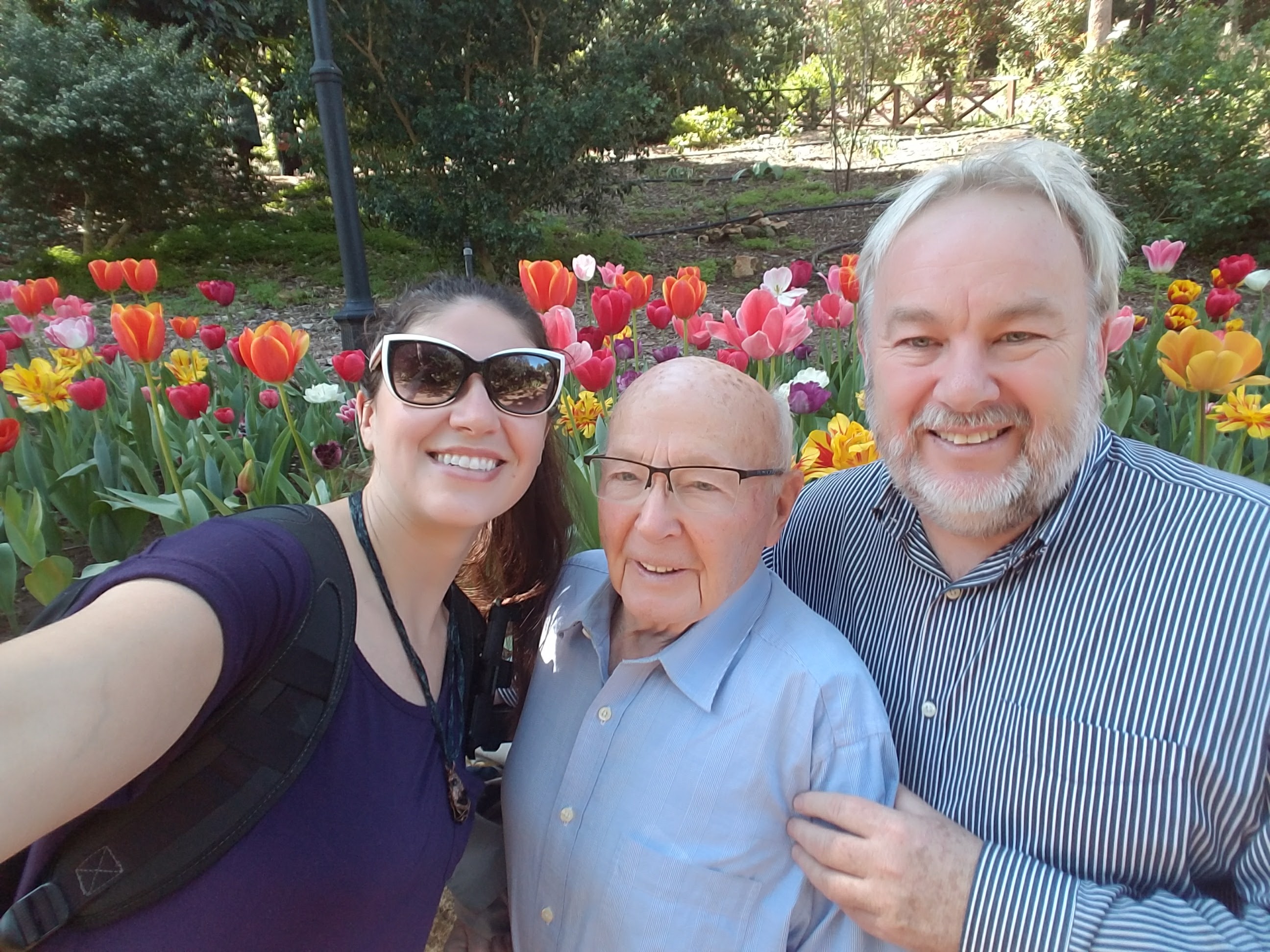 While in Australia, along with my amazing experience volunteering at the Australia Walkabout, I got to visit my family in Perth for a week. This historical and wildlife filled voyage gave me rainbows, love, and strength. It taught me that there are others who listen and want to be part of positive change for the planet. I was able to learn that I have a connection to living things, and when I give these living things love and space to grow and be themselves, then I am more myself with them.
The first full day of my Perth excursion, my family and I went whale watching. It was so great to be with all of them, so even if we didn't see a whale, I would have been quite content. The captain and crew of the ship knew where to look and were well-versed in whale communication. About 50 meters away, we saw a few spouts that indicated that there were some whales in the distance! The captain turned off the engines, and put on violin music – the whales then came up to our ship, and stayed for an hour and a half. Throughout this time, the captain and crew educated us about how old the whales were, and what they were communicating with their bodies. Meanwhile, the whales played, popped up and down, went all around the ship, and spouted rainbows from their blowholes. Spiritual awakening.
The next day, my cousin and I took a ferry to Rottnest Island . This is a very special island, and what intrigued me was there were no private cars on the entire island – just public buses, segways, bicycles, and cars that belonged to the people who work on the island. We took a bus to the other side of the island, and walked down to observe New Zealand fur seals in the most natural habitat. They were raising one paw/fin up and just chilling in the water, so I did the same on land. They became quite curious, and then we started to play back and forth – them in water, my cousin and me on land. We respected their space, communicated in their language, and just hung around them for two hours.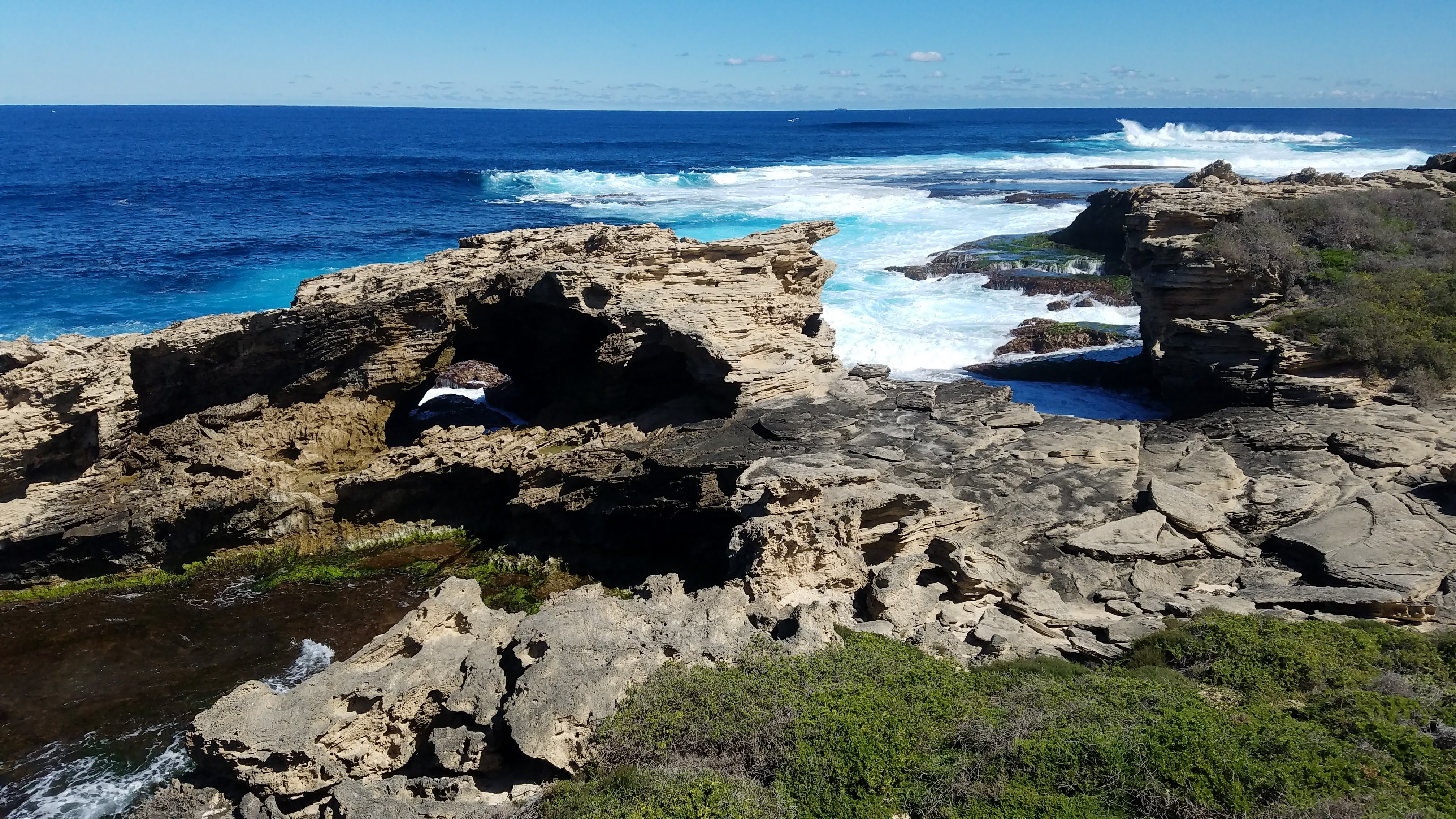 After our friends said "It is time for us to go eat," we took the bus to the town and rented bikes. While biking, we saw the friendliest wild animal in the world, the quokka. I was able to take a selfie with a few, a video, and they loved getting pet! The one thing that got to me was, since they hung around where humans were to get food, tourists would feed them (DO NOT FEED WILD ANIMALS) and I had to take a napkin from a quokka mommy (she had a baby in her pouch) and told her to eat real food. Litter is everywhere, guys, be responsible – for the animal's sake.
Day 4 brought my cousin and me on a dolphin swimming adventure!   Amazing isn't the word to describe this experience – it brought me a whole new level of understanding. Being considerate and listening to another living being, hearing their sounds under water, as well as their body language. Waiting for the dolphins to come to us, instead of forcing another living thing to do something out of selfishness; this was not just some random tourist trip. Not only did I learn about animal communication, got to swim with some amazing beings, but I also found out that a portion of the tickets bought goes to the preservation of these beautiful creatures.
The rest of the days, and mini adventures in between, I was blessed to hear some of the history of my Uncle Gordon and my dad's cousin, my Aunt Betty (we can be technical about names of family members, but a clan is a clan). My Aunt Betty was part of the Australian Women's Suffrage Movement a very long time ago, and my Uncle Gordon was the individual who fought for the freedoms of the people of East Timor, a poor island north of Australia. When I asked him how he could fight for so long, with so much backlash from his own political party, he said "I wasn't saying the people of East Timor should go with anyone, I was fighting for their right to choose. Because everyone deserves that freedom."
To my family, the Australia Walkabout, Sustainable Coastlines, and every individual I met in New Zealand and Australia: thank you. You breathe the words of the Lorax, "Unless someone like you cares a whole awful lot, nothing is going to get better, it's not."
As always, feel free to use my writing journal pages as creative inspiration, and please answer this 4 question survey if you enjoy this lesson!
Lesson: How can we respect animals?
Objective: You will discuss, list, and practice ways that you can be kind to animals.
Vocabulary:
Respect – a feeling of admiration or deference toward a person, child, non-human animal, group, ideal, or indeed almost any entity or concept, as well as specific actions and conduct representative of that esteem.
Essential Questions:
How do you respect your friends? Your family? Your pets?
What does this 'respect' look like?
What do you think an animal would say to you if you saw it in a zoo? In the wild?
What are some ways you can be involved in making an animal's life better?
Materials:
Poster board and/or SMARTboard
Writing utensils
Computer/s with internet
Procedure: Like most lessons, you can use the above video and lessons in many ways. I think it is important to highlight that if you are kind to animals, then you are making a positive impact on the world. You can create and act out a play with your students, have a discussion, or make this a writing/artistic prompt. Another great idea would organize a trip to an animal sanctuary or shelter and/or fund raise for one.
Along with the above video and writing journal pages, this lesson from PETA is great to use to focus on the fact that animals have a voice and feelings too, they just express them differently than we humans do (also go into the many languages humans speak – obviously different creatures speak differently than us!) The Human Society has a great list of what one can do on an individual level to ensure the lives of all living things.
As long as you, as an educator (whether you're a teacher, mom, dad, social worker, etc), teach whoever you are teaching to be kind to animals, and that they deserve homes, access to food and clean air and water, just like every living thing on this planet, then you have made a difference in the world. For that, I thank you.